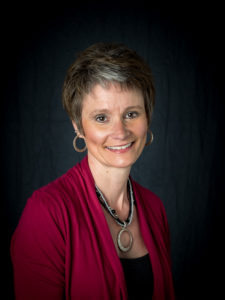 Supply Chain Management
Ann Henning is passionate about helping small businesses understand and improve their supply chains.  She has worked for and consulted with small businesses as well as worked at HP in the areas of Production line design, Shop floor control, Supply chain design, Purchasing, Inventory control, Planning, Logistics and Distribution.
Ann is very collaborative in problem solving and enjoys the everyday challenges of running the operations side of a small business.
Ann has an Industrial Engineering degree and MBA, both from North Dakota State University.  Ann and her husband, Steve also own and manage a residential real estate business and consulting business, Crossroad Solutions LLC. Ann enjoys scrapbooking, walking her dog, cycling and travelling when she isn't driving her kids to Scouts, Dance and Church.