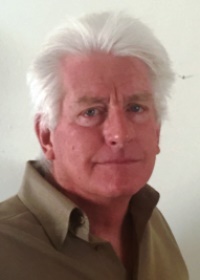 Dan Lundmark began his career in Chicago as a director/cameraman, making films for McDonald's, Abbott, Labs, PBS and other clients. To manage productions and service clients Dan opened Catfish Productions, a full service production company. After 7 years and thirty-three films he closed Catfish to join advertising agency Foote Cone & Belding as a producer, creating commercials for Sears, Pizza Hut, Hallmark and other clients.
Dan left Foote Cone to become executive producer for FilmFair/Chicago, a Los Angeles-based television commercial production company, managing the Chicago studio and supervising all aspects of the business. Six years later FilmFair expanded to New York and asked Dan to open and manage its new studio. Settling his family in Connecticut, he built a Manhattan-based studio that produced commercials for domestic and international clients.
After 10 years in New York, Dan was asked to become the managing partner for Chicago-based Manarchy Films. Coming full circle, the Lundmarks moved back to Chicago where Dan ran Manarchy Films for sixteen years, during which the studio averaged $6 million in annual revenue, won multiple industry awards and was named Production Company of the Year. Dan retired in 2011 and moved to Fort Collins.
Dan's strengths are strategic planning, complex project management, person-to-person communication, problem analysis and solution implementation.