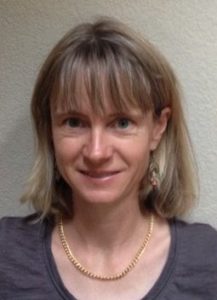 Molly is Business Librarian at the Poudre River Public Library District, specializing in industry and market trend research; customer, competition, and demographic research for small businesses.
A long time Coloradoan, Molly grew up in Denver and left for a short stint to attend the University of Kansas in Lawrence to get her bachelor's degree in English. She received her teaching license from Colorado State University and later veered paths to get a master's degree in library science from Florida State University. She has been working happily for the Poudre River Public Library District for the past ten years.
Molly lives with her husband and three boys in Fort Collins and enjoys running, drawing, and cooking.