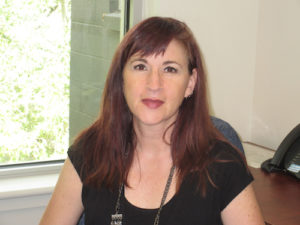 Non-Profit Business Consultant
Sarah Scobey spent her formative years in Fort Collins before venturing out of state to attend college.  She received her bachelor's degree in art history from Cornell College in Mount Vernon, Iowa.  She then went on to the Art Institute of Chicago where she both worked and obtained an M.A. in art history.  Not immune to the call of the Rockies, she then returned to Colorado where her love of literature and her obsession with higher education led to a M.L.S. from Emporia State in the Rockies.  


While living in Chicago, Scobey had the opportunity to work for a number of art galleries, including the Latino Arts Coalition, where she supervised the "We the People," mosaic mural project.This was a grant to construct a colossal mural of mosaic tile, designed by an international selection of Latino artists and constructed by area Latino teens.

Scobey's first role in the Poudre River Public Library District was as the multicultural chairperson.  In that capacity, she wrote and won for the library a grant from the LSTA to build a Spanish-language collection and to develop programming for Spanish speakers.  Her grant was rated the highest of all submitted to the state of Colorado that year.  20 years later Scobey has come full circle, and is delighted to be working with nonprofits once again.

Scobey lives in Fort Collins with her husband, three daughters, and three dogs.