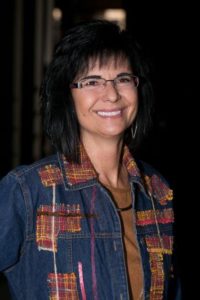 Human Resources Specialist
Stacy Stolen is a highly motivated and seasoned professional with over twenty years of experience in management, human resources, marketing, and sales. She holds a Bachelor's of Science in Psychology from Eastern Montana College and a Master's of Education in College Student Personnel and Administration from Colorado State University.  
While working at multiple higher education institutions and staffing agencies, Stacy was able to develop her skillset and later discovered her passion for human resources and business development. Stacy currently owns Real Value Consulting, where she leads strategic sales development plans and conducts 1 on 1 leadership and HR training. Real Value Consulting was founded in 2012. Since then Stacy has served over 20 companies with challenging HR issues and/or implementing sales training techniques.  Currently she has partnered with VolkBell Insurance to create a full HR offering.
Building intentional and genuine relationships within company networks is something Stacy highly values. She understands the importance of fostering a long-term mutually beneficial and reliable community, as well as maintaining a positive and productive business environment.