SBA Disaster Loan Link / Information
---
Coronavirus Aid, Relief, and Economic Security (CARES) Act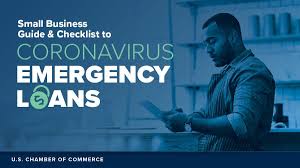 The Coronavirus Aid, Relief, and Economic Security (CARES) Act allocated $350 billion to help small businesses keep workers employed amid the pandemic and economic downturn. Known as the Paycheck Protection Program, the initiative provides 100% federally guaranteed loans to small businesses.
Importantly, these loans may be forgiven if borrowers maintain their payrolls during the crisis or restore their payrolls afterward.
The administration soon will release more details including the list of lenders offering loans under the program. In the meantime, the U.S. Chamber of Commerce has issued this guide to help small businesses and self-employed individuals prepare to file for a loan.
---
Microlenders
Colorado's mission-based lenders have been lending to traditionally-unbankable clients for over 30 years.  They are open for business and lending, continuing to be a real resource for small business and entrepreneurs!
---
Fort Collins Small Business Relief and Recovery Loan Fund
RECOVERY LOAN FUND
The City of Fort Collins approved the creation of a new Small Business Relief and Recovery Loan Fund, in cooperation with Colorado Lending Source, a Denver-based non-profit community lender. The City is re-purposing seed money previously provided in 2019 to Colorado Lending Source for its Main Street Loan program and is also redirecting the City's unspent Cluster Program funds to launch the Fort Collins Small Business Relief and Recovery Loan Fund. Total available funds, eligible businesses and use of funds are still to be determined.
Grants
Colorado COVID Relief Fund Application
Coronavirus (COVID-19) has created far-reaching economic and social impacts across Colorado and beyond. Coloradans who live daily without access to critical services and opportunities due to race and socioeconomic status are being especially hit hard and disproportionately affected.
The Colorado COVID Relief Fund's purpose is to raise and coordinate allocation of funds based on prevention, impact and recovery needs of community-based organizations in Colorado. This Fund is organized to ensure that the most acute community needs across the state are being addressed and that community voice is reflected in all funding decisions made over time.
Through this Fund, eligible community-based organizations across Colorado may receive a general operating grant of up to $25,000. Read below for more information.
Facebook Small Business Grants Program – Facebook is offering $100M in cash grants and ad credits for up to 30,000 eligible small businesses in over 30 countries where they operate. 

---
For Non-Profits
The Community Foundation of Northern Colorado and United Way of Larimer County announce the Northern Colorado COVID-19 Response Fund to aid in response and relief among northern Colorado nonprofit agencies. The collaborative funding and leadership will support vital organizations while providing bandwidth and resources to nonprofit partners addressing today's greatest need. Visit here for more information.
El Pomar Foundation announced today the establishment of the Colorado Assistance Fund (CAF). CAF is a $1 million fund offering immediate aid to nonprofit organizations supporting Colorado  communities, organizations and individuals affected by the recent outbreak of COVID-19.
Grants from the fund will be distributed to 501(c)(3) nonprofit organizations or government entities supporting access to appropriate healthcare and meeting basic human needs such as food access, rent and utilities assistance, and emergency services for individuals and communities impacted by the virus.
"We are closely monitoring the COVID-19 outbreak and its impact particularly in the state of Colorado, and we hope the Colorado Assistance Fund will provide some relief to those individuals and
organizations most affected," said Kyle Hybl, President & CEO of El Pomar Foundation. "Since 1937, El Pomar's mission has been to enhance and promote the well-being of the people of Colorado, and the Trustees' establishment of this fund in this time of need is emblematic of that commitment."
El Pomar staff will determine need through three primary avenues. In addition to coordinating with county public health departments and nonprofit organizations around the state, the Foundation will rely on input from several advisory councils of local leaders to identify the specific needs within Colorado's rural communities. These regional councils are part of El Pomar's Regional Partnerships program and regularly provide grant recommendations to El Pomar Trustees.
"We feel very fortunate to have a strong network of advisers, nonprofit organizations and public health organizations throughout the state," Hybl said. "Their expertise and local knowledge will enable us to get these funds in the hands of those people and organizations which will make an immediate difference in
communities across Colorado."
This is the sixth time El Pomar Foundation has dedicated a Colorado Assistance Fund. The five previous funds were established during and in the immediate aftermath of the 2008 financial crisis and distributed more than $5 million between 2008 and 2012. El Pomar Foundation is one of the largest and oldest private foundations in Colorado. El Pomar contributes approximately $22 million annually through grants and community stewardship programs to support Colorado nonprofit organizations involved in health, human services, education, arts and humanities, and civic and community initiatives. Spencer and Julie Penrose founded El Pomar in 1937.
To learn more about El Pomar Foundation please go to www.elpomar.org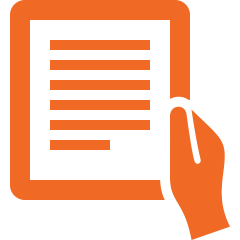 Disaster Business Education
Revenue – Ideas to Generate Alternate Sales
Cash is King – Tactics to Stay Afloat
Join our community newsletter for the latest news and events on Loveland business