Dr. Robert Coffey, Loveland Business Development Center (LBDC) / Larimer SBDC business consultant, received the 2018 Consultant of the Year award last week. The award was presented by Larimer SBDC Executive Director, Mike O'Connell, during Innosphere's Innovation After Hours event held on Thursday, December 13, 2018. The Innosphere was celebrating their 20 year anniversary.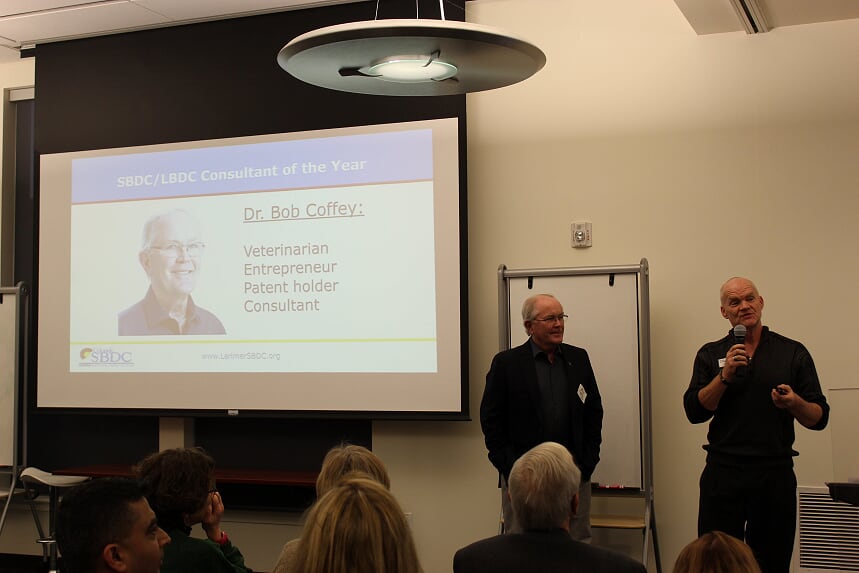 Robert has been a business consultant at the Loveland business development program since February 2015. Robert works with clients who have been in business for over three years and have $500K+/annually in revenue. Robert develops a financial action plan, after reviewing and analyzing company financial data, to show critical factors affecting a business. This analysis shows a business their strengths and gives them clear direction on improving their weaknesses.
Robert graduated from Iowa State University in 1972 with a Doctor of Veterinary Medicine degree. He acquired a U.S. Patent in 1987 for his invention of a Mobile Livestock Intensive Care Unit (U.S. Patent #4,657,004). Robert received seed capital from the Iowa Department of Economic Development in the early 1990's to start up a specialized veterinary diagnostic and service company specifically aimed at improving health in cattle and swine – (Veterinary Biological Systems Analysis, Inc.). VBSA, Inc. started as an entrepreneurial company offering consultation and laboratory services in the area of nutrition and nutritional physiology related to livestock production.
Robert is currently involved with VeriPrime, a subsidiary of the Cattle Health Management Network, out of Meade, KS. VeriPrime's client base has >1.5 million head of feedlot cattle. They operate a specialty cattle physiology laboratory at the Research Innovation Center, Colorado State University.
VeriPrime's focus is:
Oxidative Stress and Lipid Peroxidation Biomarkers in cattle;
Antioxidants and pro-oxidants in cellular systems;
Lameness, joint disease, and bone pathology in feedlot cattle;
Acute Phase Proteins and Inflammatory response;
Identifying Pain and Discomfort under current production conditions;
Improving cattle welfare through nutritional interventions.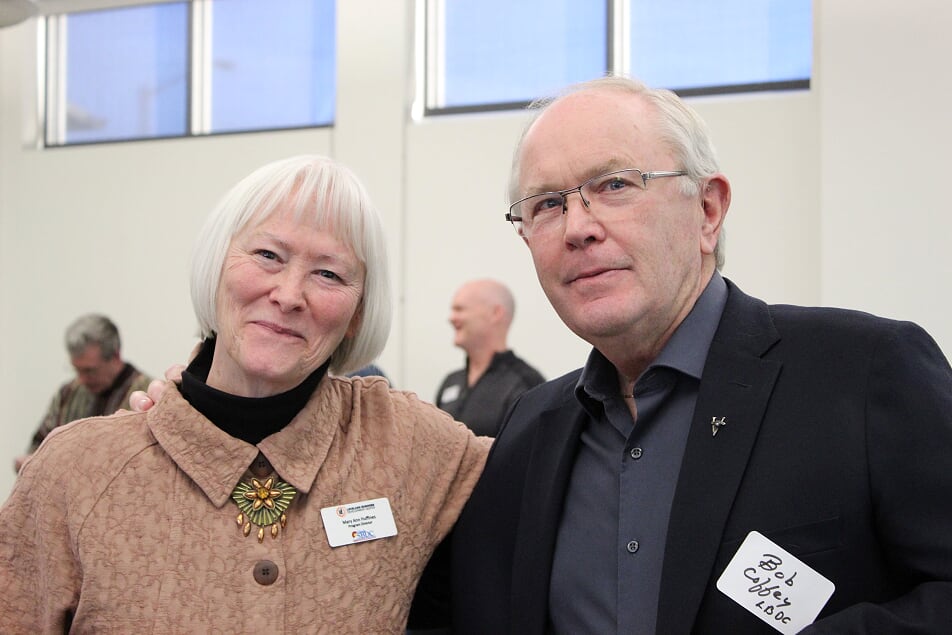 The LBDC and the Larimer SBDC look forward to many more years of working with the talented Robert Coffey. The benefits that our clients receive when working with Robert and immeasurable.