The Northern Colorado Legislative Alliance (NCLA) will be holding their mid-session legislative update at the Loveland Chamber building located at 5400 Stone Creek Circle in Loveland on Friday, March 10th from 3:30 pm to 5:30 pm. If interested in attending, contact the Loveland Chamber (970) 667-6311.
The Loveland Chamber is committed to creating the most vibrant economic atmosphere for your business and that means focusing beyond city and county lines. The Loveland Chamber has held this commitment for many years and in fact was a founding partner of the lobbying organization, Northern Colorado Legislative Alliance (NCLA) in 1992.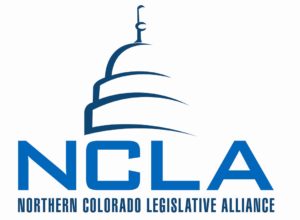 The NCLA is a united consortium between the Fort Collins, Greeley and Loveland Chambers of Commerce, and Upstate Colorado Economic Development Corporation. The NCLA works each year to reflect Northern Colorado businesses top concerns and is sought after on issues that affect all of Colorado.
Save
Save