Small Business is the driving force behind our amazing community!
Join us as we celebrate and connect our small businesses as part of our regional Small Business Week from May 2 – 8, 2021! We've collaborated with community partners and small businesses to co-host three events, depending on how or when you'd like to participate.
---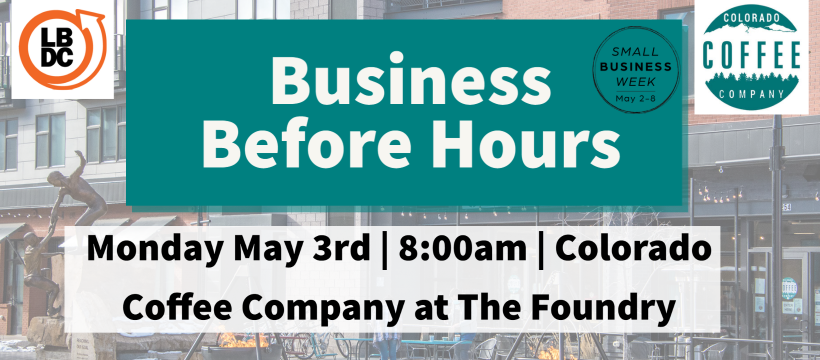 Monday, May 3rd, 2021
8:00 AM – 9:00 am
FREE at Colorado Coffee Company at the Foundry
(pre-registration required)
Let's kick off Small Business Week right!! Join us before heading off to work to make some great connections to other local business owners! Coffee and delicious mini cinnamon rolls will be provided to get you started on a great foot for the day.
*Pre-registration is required. County COVID guidelines are still in place, so please help us stay safe, healthy and in compliance!*
---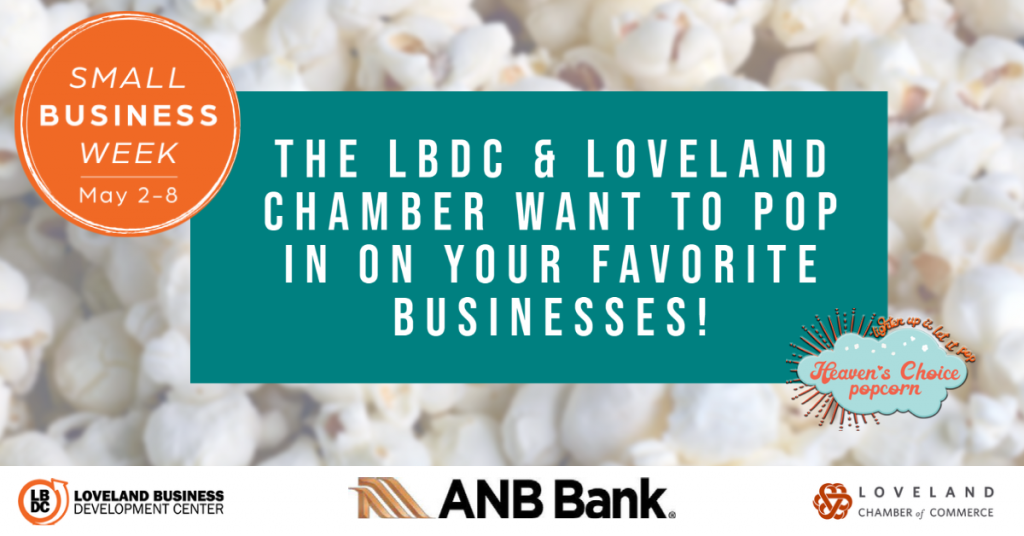 No Time for Networking?
We're partnering with the Loveland Chamber of Commerce to "Pop In" on your favorite Loveland Businesses!
Thanks to some amazing sponsors including ANB Bank, Ziggi's Coffee, Heaven's Popcorn and Grimm Brothers Brewery, businesses that receive comments on our posts will receive a surprise from our team with goodies from other small businesses!
We know that Loveland is good at sharing the LOVE – so tell us – Who are YOUR favorite Loveland businesses?
---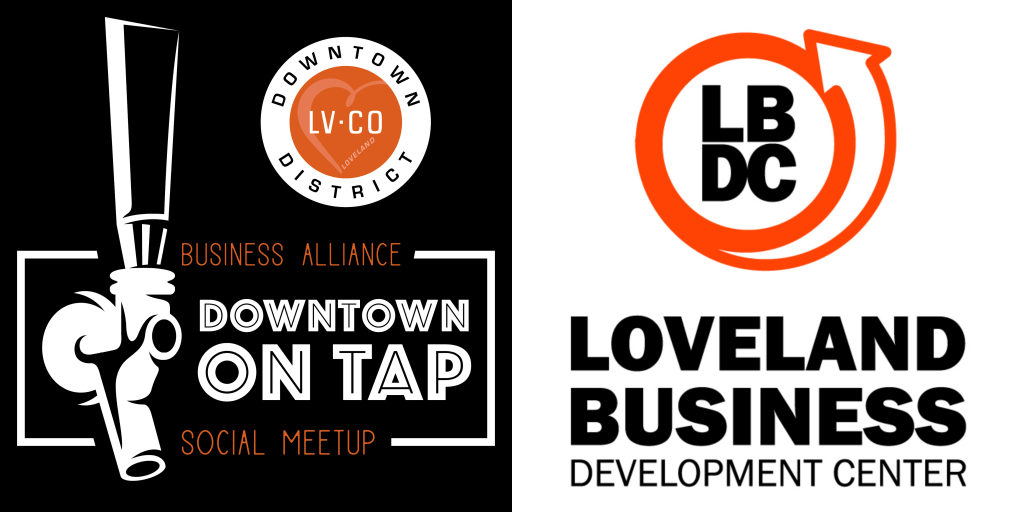 Monday mornings not quite your thing? Join us as we cap off the week with brews, food and socializing, courtesy of the Loveland DBA and Bank of Colorado for Downtown on Tap!

Black and Blues will have their patio open (Colorado weather permitting), food trucks will be ready to serve, Cupcake Gypsies will be open late and for those who are registered you'll get tokens to enjoy yourself in this very casual networking event.

Stay late for some LIVE music, or head downtown to another small business for dinner!