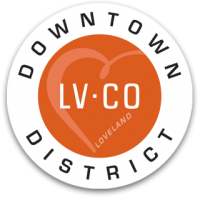 LOVELAND, CO –May 23, 2022: The Loveland Downtown District is pleased to announce that its One Sweet Summer event series is returning to The Foundry Plaza for 2022, running from June through September. Kicking off June 11, there will be a variety of activities and concerts that bring fun for everyone. All events in the series are free and open to the public with free parking available throughout downtown and in The Foundry parking garage.
Along with family-friendly live music from talented regional bands, the Loveland Downtown District will host fun fitness classes, kids' days in the Foundry Plaza, a brand-new Ice Cream Festival, Wednesday night concerts, and two all-day music festival events in June and September. The series will also feature local artists, food vendors and downtown craft breweries.
"We're very excited that summer is here, and we can once again provide a variety of entertaining events for everyone to enjoy." said Sean Hawkins, Executive Director of the Loveland Downtown District. "The One Sweet Summer events are a great opportunity for people to enjoy live music and summer activities while supporting our local, independent businesses."
Support for the One Sweet Summer event series comes from the generosity of annual investor partners, FNBO, Xfinity, as well as iHeart Media, and OBC Wine Project as the official beverage sponsor.
The 2022 One Sweet Summer schedule includes:
Bluegrass & Brews Festival – Saturday, June 11 from 2 pm – 9 pm
Friday Blues Nights – Last Fridays in June, July & August (6/24, 7/29, 8/26) from 6 pm – 9:30 pm
Kids on the Plaza – Wednesdays, June 8 to August 10 from 12-2pm
Fitness Classes – Tuesdays, June 14 to August 30 from 6:30 pm – 7:30 pm (Dance Fitness) and Saturdays, June 18 to September 3 from 8 am – 10 am (Yoga)
Wednesday Concerts – Wednesdays, July 6 to August 24 from 6 pm – 9 pm
"Frozen" Ice Cream Festival- Friday, July 22 from 6pm-9:30 pm
Symphony on the Plaza – Friday, August 12 from 6 pm – 8:30 pm
Fall Into Blues Fest – Saturday, September 10 from 2 pm – 9 pm
Visit us at www.downtownloveland.org/onesweetsummer for more event details!